The Nordic diet is a dietary pattern that has received increasing attention over the past few years.
However, what exactly is the Nordic diet, and what kind of foods does it include? Further, does it offer any potential benefits?
This article examines the characteristics of the Nordic diet and its potential benefits.
What is the Nordic Diet?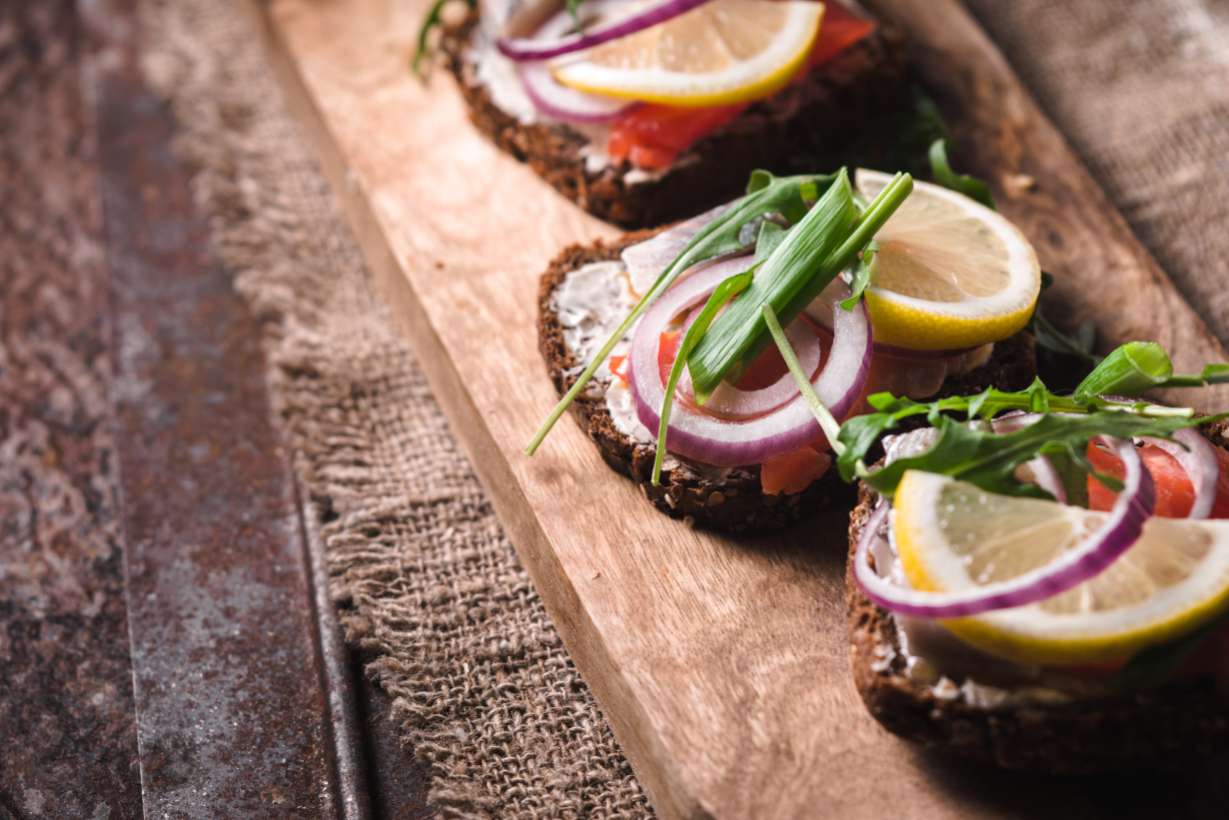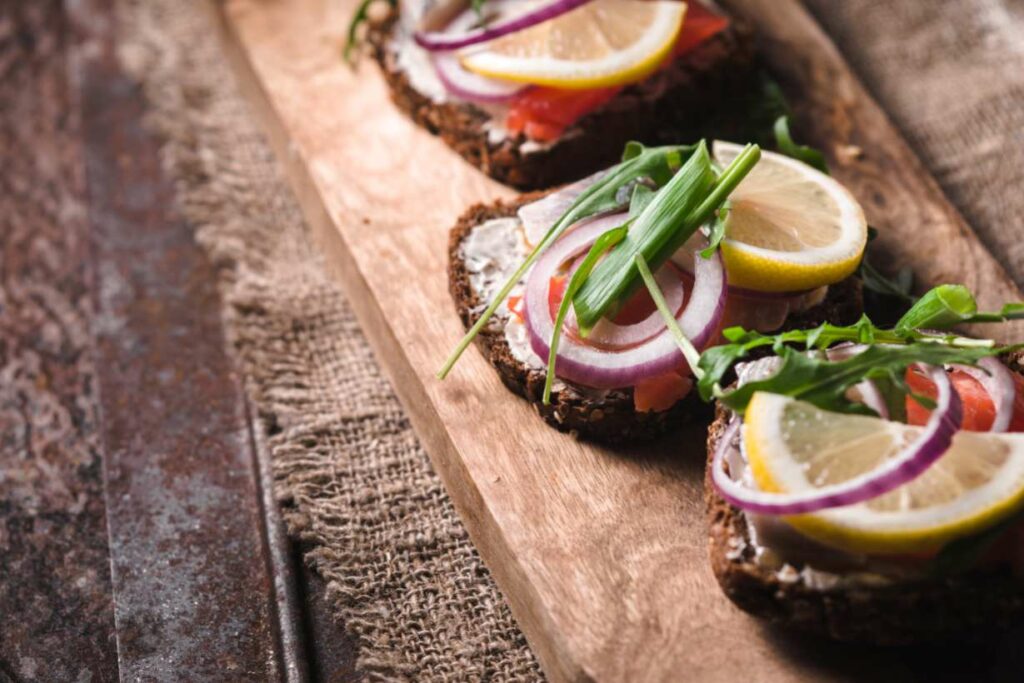 At its heart, the Nordic diet is a dietary pattern based on traditional foods consumed in the Nordic countries of Denmark, Finland, Iceland, Norway, and Sweden. However, despite the focus on this regional way of eating, it is easy to follow the diet regardless of location.
The term 'Nordic diet' is broad and covers traditional Nordic foods that fit into the Nordic Nutrition Recommendations. The Nordic Nutrition Recommendations (NRRs) is a collaboration between the Nordic countries of Denmark, Finland, Iceland, Norway, and Sweden (1).
The NRRs aim to provide dietary recommendations based on high-level scientific research. Further, these recommendations should increase the probability of meeting nutritional requirements, extending life, and preventing non-communicable chronic diseases (2).
The Nordic diet is similar to the Mediterranean diet in that both diets feature high intakes of plants and contain seafood.
Based on its presumed benefits, there has been much research into the Nordic diet over the past 5-10 years.
Nordic Diet Guidelines
The Nordic diet incorporates several guidelines, which can be summarized by three main points (3):
Consume more calories from plant foods
Eat more foods from the sea and lakes
Eat more foods from the wild countryside
In other words, the diet focuses on whole foods. Furthermore, a variety of fresh plant foods and seafood feature as dietary staples.
What Foods Are Part of a Nordic Diet?
According to the 2012 Nordic Nutrition Recommendations, the diet should focus on the following foods (1):
Berries and fruits such as apples, pears, and plums
Eggs
Fatty fish like herring
Meat, with a focus on lean meat options
Legumes, including peas and various beans
Low-fat dairy products
Nuts
Seeds and seed oils like rapeseed oil
Whole grain cereals like barley, oats, and rye
Vegetables like cabbages, onions, potatoes, and root vegetables
Note: the 2022 Nordic Nutrition Recommendations, based on updated evidence, are due to be published in June 2023 (4).
Which Foods Does the Nordic Diet Advise Limiting?
The Nordic diet advises limiting the following foods (1):
Alcohol
Beverages and foods with added sugar
Processed meat
Red meat
Salt
Additionally, the guidelines suggest the following 'exchanges':
Using wholegrain cereals rather than refined cereals
Focusing on low-fat dairy products
Substituting vegetable oils for butter
Key Point: The Nordic diet is a dietary pattern that features a variety of plant foods alongside seafood, low-fat dairy, and lean animal foods.
Potential Benefits of a Nordic Diet
Since the first Nordic Nutrition Recommendations, published in 2012, there has been growing interest in the Nordic diet.
With growing interest came increased research into the potential effects and benefits of the diet.
Based on this research, good adherence levels to the diet appear to lower cardiovascular risk markers, potentially aid in weight management, and lower the risk of various chronic diseases.
The following sections show a fully referenced summary of the existing research into the Nordic diet and its potential benefits.
May Lower Chronic Disease and Mortality Risk
A study followed 1547 men aged between 42 and 60. Based on a 4-day diet log, a 'healthy Nordic diet score' was given to the men based on how closely they adhered to the Nordic diet. The lowest (compared to the highest) adherence was associated with a 27% increased risk of death from any disease over a mean follow-up time of 23.6 years (5).
A 2022 systematic review and meta-analysis of 13 observational studies involving 930,153 participants examined the link between nordic diet adherence and chronic disease and mortality risk. The researchers demonstrated a linear association between higher nordic diet adherence and lower mortality risk. In the highest adherence groups, there was a 22% lower risk of mortality compared to the lowest adherence (6).
A 2019 intervention trial found that among 2019 men (mean age: 62) with stable angina, adherence to a Nordic diet was associated with a lower risk of all-cause mortality. Participants with the highest Nordic diet adherence had a 30% lower risk than those with the lowest (7).
May Lower Cardiovascular Risk
Potential Benefits For Weight Loss
A 2019 systematic review and meta-analysis examined seven randomized clinical trials involving 774 participants. The review demonstrated that participants adhering to a Nordic diet lost an average of 1.83 kilograms more than participants using control diets (13).
Potentially Supports Healthy Child Development
A 2022 study analyzed the diets of 83,800 mother-child pairs during pregnancy and at 6, 18, and 36 months of age. Child communication and motor development skills were then evaluated at 6 months, 18 months, 3 years, and 5 years of age. Based on this data, lower adherence to the Nordic diet was associated with significantly higher odds of later-emerging developmental skills (14).
May Lower Type 2 Diabetes Risk
A 2021 study examined the link between Nordic diet adherence and type 2 diabetes development in 2332 men aged between 42 and 60 years. The diets of the participants were analyzed using a 4-day food record, and they were followed for a mean of 19.3 years. During this time, the participants with the lowest Nordic diet adherence had a 35% higher risk of developing type 2 diabetes compared to the highest adherence (15).
In a large 2015 cohort study that followed 57,053 participants over a mean of 15.3 years, high Nordic diet adherence (compared to low) was associated with a 25% lower risk of type 2 diabetes in women and a 38% lower risk in men (16).
May Improve Sleep and Lower Stress
A cross-sectional study involving 399 women with overweight and obesity examined the link between diet and sleep quality. After controlling for confounders, Nordic diet adherence was associated with 20% lower odds of poor sleep quality (17).
A 2021 study investigated the relationship between a Nordic diet and physiological function in 181 female students aged 18 to 25 years. In this population, greater adherence to the Nordic diet was associated with greater nutrient status for protein, fiber, and numerous vitamins and minerals. Additionally, greater adherence to the Nordic diet was associated with lower stress and anxiety (18).
The Nordic Diet Focuses On Whole Foods
As mentioned when discussing the guidelines of the Nordic diet, it is a way of eating that emphasizes more plants and foods from the countryside and the sea. In other words, the diet focuses on whole foods.
Primarily focusing on whole foods ensures that a diet contains a wide range of essential nutrients from varying food groups, rich in compounds like polyphenols. Focusing on whole foods also cuts out a wide range of ultra-processed foods high in fat, refined grains, and added sugars.
Although we have yet to fully understand why, several large studies have found that diets containing higher levels of ultra-processed foods increase the risk of chronic disease and mortality (19, 20, 21).
Since the Nordic diet is focused on whole foods and advises limiting ultra-processed foods, this should lead to benefits.
Key Point: A wide range of studies suggests that Nordic diets improve various health markers and may potentially have long-term benefits.
Nordic Diet Sample Meal Plan
Based on the traditional foods in the Nordic diet and the Nordic nutrition recommendations, here are some sample meal plans to show how meals adhering to the Nordic diet might look.
Breakfast Meals
Oat porridge made with low-fat milk and topped with fresh berries, nuts, and seeds
A toasted slice of rye bread with an egg, a cup of low-fat yogurt, and some fresh fruit
Muesli made with rye, rolled oats, dried fruit, and mixed nuts, served with low-fat milk
Lunch Meals
Pickled herring on toasted rye bread with a side salad of tomatoes, lettuce, cucumber, and red onion in a salad dressing
A salad featuring hard-boiled eggs, smoked salmon, potatoes, a variety of salad greens, cherry tomatoes, and a salad dressing
A rye bread sandwich featuring reduced-fat cheese, lettuce, and tomato with a side salad
Dinner Meals
Grilled fish, potatoes, broccoli, and carrots
Labskovs: a stew made with lean meat, potatoes, onion, garlic, peppercorns, thyme, bay leaves, and salt
Lentil soup featuring lentils, carrots, onions, oil, curry powder, ginger, and more
Snack Ideas
Snacks that adhere to the Nordic diet principles include:
Berries and fruit
Low-fat yogurt
Nuts and seeds
100% rye crackers with low-fat cheese
Are There Any Downsides to the Nordic Diet?
Although it isn't a unique drawback, the main downside to the Nordic diet is that it won't be the right fit for all individuals.
The diet is relatively high in carbohydrates and features a range of plant foods, grains, and seafood. However, due to food allergies, personal preferences, ethical beliefs, or medical conditions like celiac disease, not all of these foods will fit the dietary needs of some individuals.
That said, with appropriate research into formulating the diet for nutrient adequacy, it is possible to adapt the Nordic diet:
Individuals with gluten intolerance or celiac disease could choose legumes instead of gluten-containing grains.

Vegans

could eat more tofu, beans, and lentils for protein rather than traditional seafood options.
People who enjoy

lower-carbohydrate diets

could emphasize the fruit, vegetable, seafood, lean meat, nuts, and seeds aspects of the diet.
Additionally, with its focus on fresh, whole foods and seafood, the Nordic diet isn't going to be the most affordable diet. It is unfortunate, but often fresh foods carry a higher cost than processed options.
Key Point: The Nordic diet revolves around nutritious whole foods and has a lot of positive research behind it. However, as with all diets, it won't be the right fit for everyone.
How Does the Nordic Diet compare to the Mediterranean Diet?
The Mediterranean diet is an umbrella term for dietary patterns that people typically consume in Mediterranean regions. These diets feature a variety of plant foods, seafood, and olive oil while limiting ultra-processed foods.
The Nordic diet and the Mediterranean diet have similar characteristics. However, as one of the most well-researched dietary patterns, the Mediterranean diet currently has a greater range of research behind it (22).
The current research suggests that the Nordic diet may have the same benefits as the Mediterranean diet (23).
Both diets share characteristics in that they feature lots of plant foods and focus on seafood over fatty red meat.
However, one main difference is that the Mediterranean diet typically features high amounts of olive oil. On the contrary, in the Nordic regions, the primary oil tends to be rapeseed (Canola) oil (23).
There are also some smaller differences, such as regional dishes. For instance, pickled herring is a popular seafood dish in Nordic countries.
Both diets feature a wide variety of fresh, whole foods and are likely health-promoting dietary patterns.
Key Point: There is very little difference between the Nordic diet and the Mediterranean diet. The primary difference is the choice of oil.
Is the Nordic Diet a Healthy Choice?
The Nordic diet is a way of eating that emphasizes nutrient-rich whole foods, fresh produce, and seafood.
Currently available evidence from scientific studies suggests that the Nordic diet likely has benefits for health.
However, as with any diet, long-term success with a particular way of eating depends on adherence.
On this note, it is much easier to adhere to a diet if the individual truly enjoys the way of eating. If the types of foods that the Nordic diet focuses on appeal, then research suggests it is likely to be a healthy choice.