Sweet desserts are never going to be the healthiest food in the world, but some people like to indulge from time to time.
The good news: blood-sugar spikes don't have to accompany cakes and cookies, and there is a wide variety of sugar-free recipes.
Each of the recipes in this collection use Swerve sweetener, a popular sugar replacement based on erythritol and prebiotic fibers.
For more information, see this guide to Swerve.
Now, let's look at some recipes.
1) Dark Chocolate Coconut Cream Mousse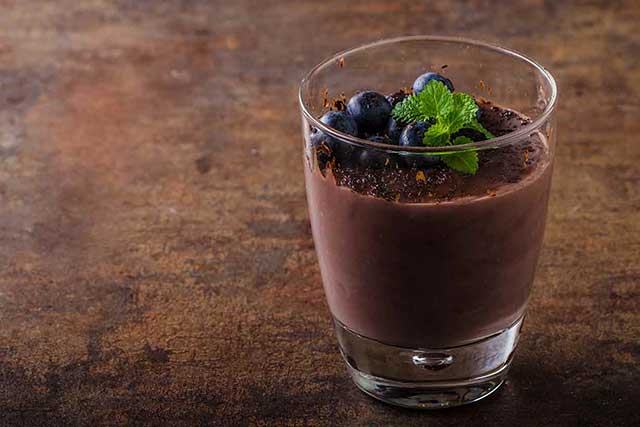 Those that enjoy chocolate and coconut will surely appreciate this creamy and simple to make dessert.
Owing to the cocoa and coconut cream, this recipe is rich in fat and a wide range of minerals.
Ingredients (per serving)
5 tbsp coconut cream
1 tbsp heavy cream
1 tbsp Swerve
1½ tsp cocoa
Pinch of salt
Pinch of cinnamon
½ tsp vanilla extract
Method
To make this recipe, all you have to do is add the above ingredients into a blender or food processor and blend until you have a smooth, consistent mix.
Following this, pour the mixture into a serving glass or bowl and refrigerate for 2-3 hours.
During this refrigeration time, the mousse will take on a firm texture.
Once ready to serve, add some berries of your choice on top or some desiccated coconut and dark chocolate shavings.
2) Low Carb Double Chocolate Donuts (by Resolution Eats)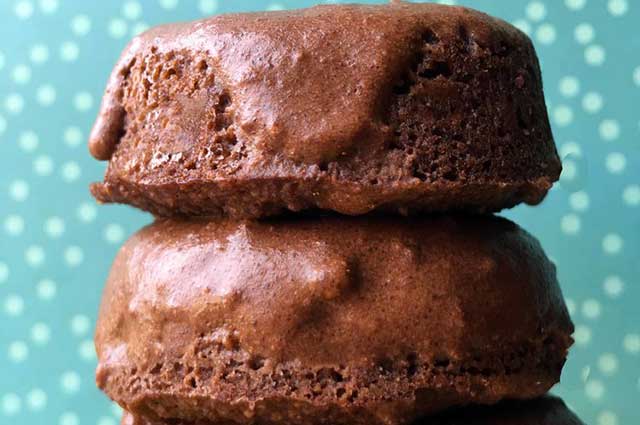 Donuts are one of the most popular snacks in the world, but unfortunately, they are usually full of sugar and shortening.
However, it doesn't need to be that way, and these donuts offer a simple (and tasty) range of ingredients.
Ingredients
Your choice of cooking oil/fat
Almond flour
Cocoa powder
Swerve
Butter
Eggs
Vanilla extract
Almond milk
Heavy cream
To see the full recipe and instructions on how to make these donuts, see the details here.
3) Keto Strawberry Shortcake Recipe (by Kasey Trenum)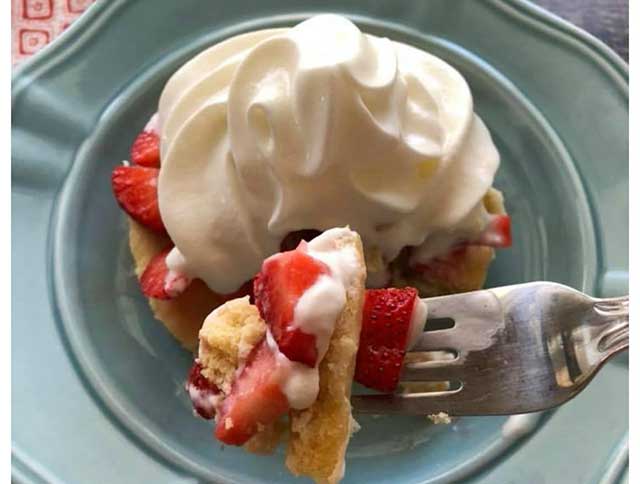 Not many food combinations beat strawberries and cream, and this recipe offers both alongside some shortcake.
Interestingly, the shortcake uses reasonably healthy ingredients such as butter, coconut flour, cream cheese, and Swerve sweetener.
Unlike regular shortcake, this sugar-free option will have little effect on blood glucose levels.
Ingredients
Coconut Flour
Butter
Cream Cheese
Egg yolk
Heavy cream
Strawberries
Swerve confectioners sweetener
Vanilla extract
Baking powder
On the positive side, this recipe only requires 90 seconds of cooking (in a microwave.)
You can find out how to make these strawberry shortcakes here.
4) Swerve Sweetened Buttercream Fat Bombs (by Gnom Gnom)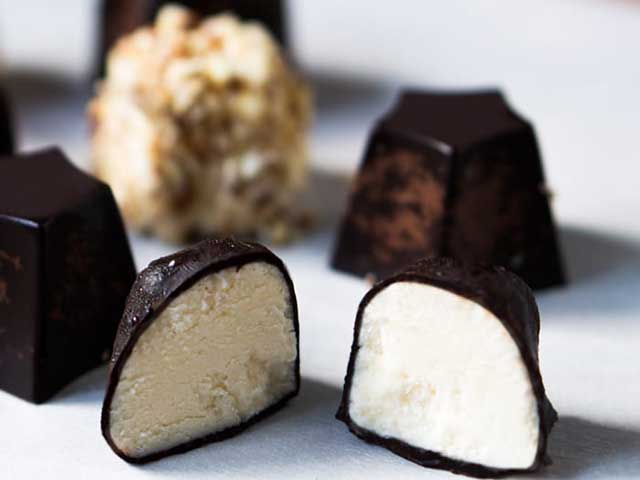 These fat bombs combine some of the tastiest food ingredients around.
With ingredients like butter, cream cheese, dark chocolate, and vanilla, these fat bombs offer a creamy and flavorful taste.
Ingredients
Butter
Cream cheese
Dark chocolate
Almonds
Swerve confectioners sweetener
Vanilla extract
These indulgent snacks are very quick to make too, and they require no baking.
To find out exactly how to make them, see here.
5) Keto Pecan Pie (by Grass Fed Girl)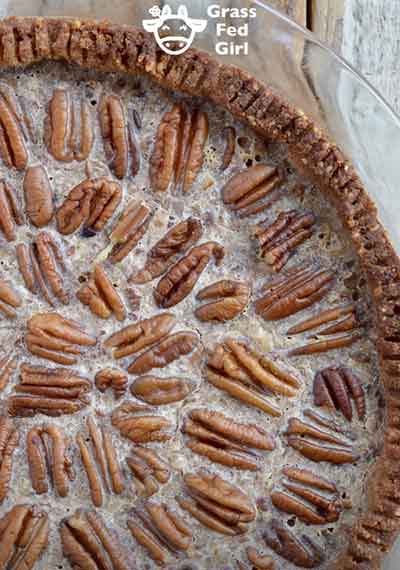 Pecans are one of the world's healthiest snacks, but they are not so healthy in pecan pie.
However, this sugar-free pecan pie offers an alternative sugar-free option that manages to taste like the real thing.
Ingredients
Pecan or hazelnut flour/meal
Coconut flour
Coconut oil
Swerve
Egg
Coconut milk
Salt
Pecans
Vanilla extract
Compared to the recipes so far, this one takes a bit more effort, and it involves making a crust, filling, and then baking the pie.
However, once its ready you'll have a whole pecan pie that contains virtually no net carbs.
See the recipe instructions to make this pie.
6) Swerve Sweetened Peanut Butter Cheesecake (by Low Carb Yum)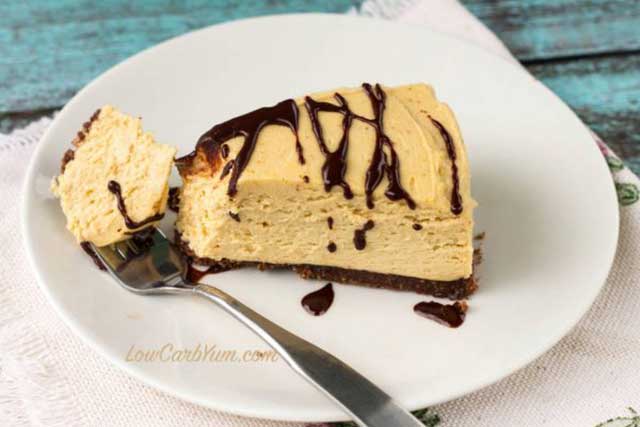 Short on baking time and looking for a delicious dessert recipe?
Well, this peanut butter cheesecake requires no baking, it contains zero sugar, and it's full of tasty ingredients.
Ingredients
Almond flour
Cocoa
Swerve
Butter
Gelatin
Heavy cream
Cream cheese
Vanilla extract
Peanut butter
Baking chocolate
Dark chocolate and peanut butter is a classic combination, and a portion of this cheesecake only contains six grams of net (digestible) carbohydrate.
For the recipe instructions, see here.
7) Sugar-Free Gingernut Fat Bombs (by Jennifer Banz)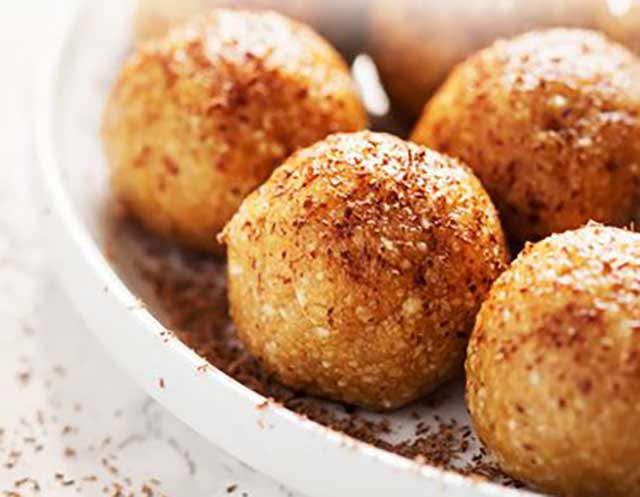 Fat bombs seem to become more and more popular as the interest in low carb and ketogenic diets grows.
This particular recipe contains a range of deep flavors, and it is difficult to beat for the taste profile it offers.
Ingredients
Almond flour
Butter
Cinnamon
Ginger
Nutmeg
Salt
Swerve sweetener
These fat bombs are a quick and convenient snack, and they only require ten minutes of preparation time – no cooking necessary.
Here are the recipe instructions.
8) Sugar-Free Almond Flour Keto Brownies (by Savory Tooth)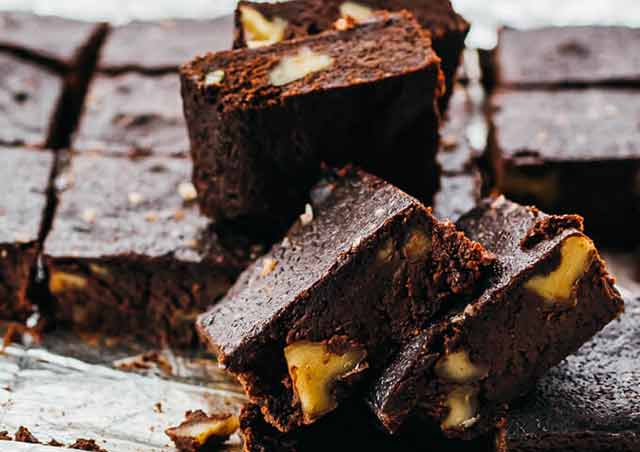 For a chewy chocolate fudge taste, these sugar-free brownies provide a healthier alternative to the typical cake.
Surprisingly for a dessert, these brownies are quite nutritious.
With an ingredient profile including almonds, walnuts, cocoa, and eggs, they are full of beneficial vitamins and minerals.
Ingredients
Eggs
Almond flour
Walnuts
Oil of choice
Cocoa
Swerve sweetener
Salt
Since this recipe uses nuts, eggs, and Swerve, the brownies are very low in carbohydrate and offer a decent amount of protein and healthy fats.
For preparation instructions, see here.
9) Sugar-Free Keto Peanut Butter Bars (by Two Sleevers)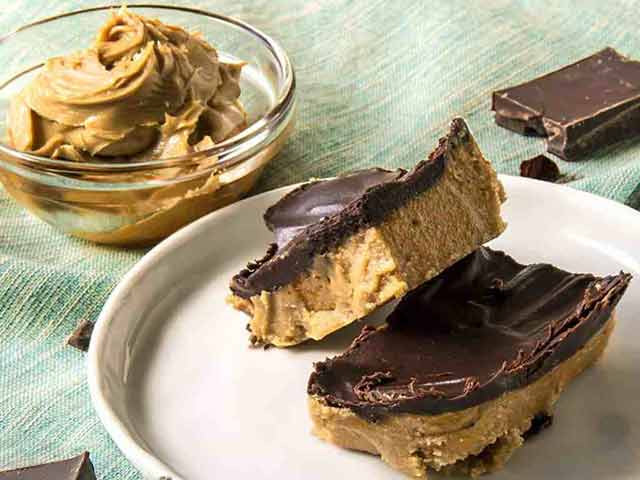 These peanut butter bars are a quick and convenient low-carb, high-fat snack.
Since the bars are full of almond flour and peanut butter, they offer a decent amount of protein too.
Additionally, these bars only require six simple ingredients, which makes them an excellent choice for people put off by complicated recipes.
Ingredients
Almond flour
Butter
Peanut butter
Swerve
Sugar-free chocolate chips
Vanilla
Dark chocolate and peanut butter is always a delicious combination, so these bars won't disappoint.
Get the full recipe here.
10) Keto Fathead Cookies (by How To This and That)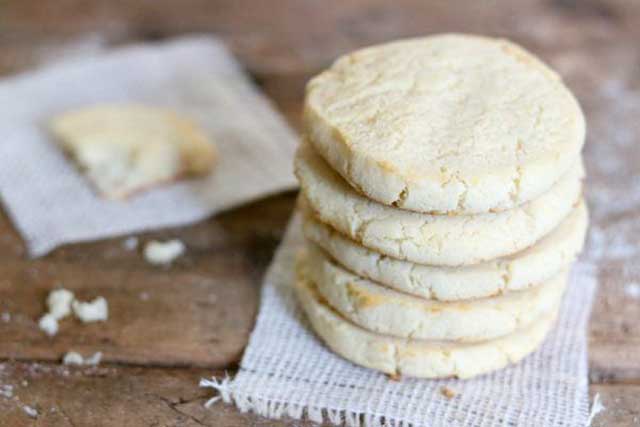 You may have heard about 'Fathead pizza,' a delicious low-carb pizza made using almond flour.
But have you heard about fathead cookies before?
This low-carb, swerve-sweetened snack features almond flour, cream cheese, mozzarella cheese, and many other tasty ingredients.
Additionally, it is possible to make 12 servings worth of them in only 50 minutes.
Ingredients
Almond flour
Baking powder
Butter
Cream cheese
Egg whites
Mozzarella cheese
Swerve
Vanilla
Find out how to make this recipe here.
11) Swerve-Sweetened Condensed Milk (by Maria Emmerich)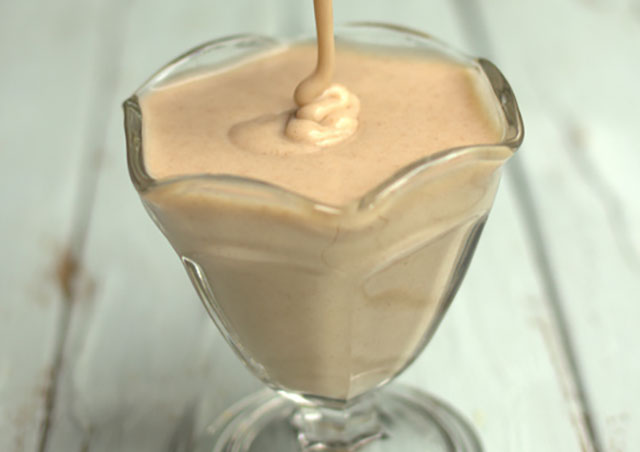 Lastly, this one isn't a dessert as such, but it is a condiment that can be used with many different things.
Many dessert recipes require condensed milk, but the regular version of this is loaded with sugars.
For a healthier version, this recipe uses three simple ingredients.
Ingredients
Butter
Coconut milk
Swerve
With minimal preparation time, anyone can make this straightforward recipe.
To find out the preparation instructions, see here.
Final Thoughts
Each of these Swerve recipes provides a similar taste experience to the regular sugar-filled version, but without the negative health impacts.
Although we tend to demonize sweet foods, there isn't anything particularly bad about using a sweetener from time to time.
Of course, whole foods are the best for our overall health, but for the occasional tasty treat, these recipes are hard to beat.
For information on the main ingredient in Swerve, see this guide to erythritol.