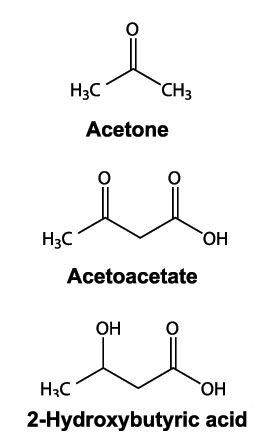 With heavy coverage in the media, low carb and ketogenic diets have become increasingly popular over recent years.
But what do all these different terms like ketogenesis and ketone bodies actually mean?
This article provides a short summary of what the ketogenesis pathway is and what ketone bodies do.
What is Ketogenesis?
Ketogenesis is a biochemical process through which the body breaks down fatty acids into ketone bodies (1).
Synthesis of ketone bodies through ketogenesis kicks in during times of carbohydrate restriction or periods of fasting. When carbohydrate is in short supply, ketones become the default energy source for our body (1).
Ketogenesis may also occur at slightly higher levels of carbohydrate intake. When ketogenesis takes place, the body produces ketone bodies as an alternative fuel to glucose.
This physiological state is known as 'nutritional ketosis'.
There are various methods people can use to test if they are "in ketosis".
It is also worth noting that 'ketosis' and 'ketoacidosis' are very different things. For more on this topic, see this guide to ketogenic diets and ketoacidosis.
Key Point: Ketogenesis is a biological pathway that breaks fats down into a form of energy called ketone bodies.
What Are Ketone Bodies?
Ketone bodies are water-soluble compounds that act as a form of energy in the body.
There are three major types of ketone body (2):
Acetoacetate
Beta-hydroxybutyrate
Acetone (a compound created through the breakdown of acetoacetate)
As an alternative energy source to glucose, these ketones can also satisfy our body's energy requirements.
However, unlike glucose, ketone bodies do not impact blood sugar or insulin levels.
Key Point: Ketone bodies are an alternative source of fuel that the body can use for energy. Ketones are produced from the breakdown of fat.
Related Articles
The Ketogenic Diet: An Ultimate Guide